Contact Us (973) 694-1582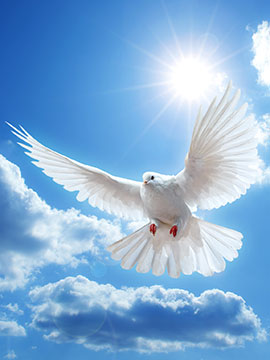 Obituary of Donald Montuori
Please share a memory of Donald to include in a keepsake book for family and friends.
Donald P. Montuori, Sr., passed away on January 16, 2023, at Morristown General Hospital, after suffering a stroke at his home in Lincoln Park, NJ, where he had lived with his wife, Sonya, for 60 years.
Don was born on Nov. 7, 1934 in Orange, NJ, and raised with his twin brother, Francis, by his parents Carmine (Frank) and Amelia (Millie) Montuori in West Orange, NJ. He married Sonya Rizzolo on Sept. 17, 1960 in Kearney, NJ. They lived in Kearney until moving to Lincoln Park in 1963.
Don graduated from St. Peter's College in 1956 with a BS in Physics, and received his Masters in Computer Science in 1963 from Stevens Institute of Technology. He also served in the US Army, including being stationed at Ft. Drum in Watertown, NY.
His career as an engineer, systems engineer and project manager took him to some of the leading technology companies at the time, including IT&T and IBM. It also took him to locations across the country and global, working with the Strategic Arms Command in Omaha, Nebraska, with agencies in Washington, DC, and with the Egyptian Army, in Cairo.
At home Don enjoyed working with his hands. He was a skilled wood craftsman, building furniture and creating and installing wood features for his and his children's homes. He worked deliberately – sometimes not to the timetable originally proposed – but the finished product was always high quality and beautiful.
He also took great pride in his yard – a running family joke was that he would return from vacation and, instead of unpacking the car, cut the grass. During the summers his kids would wake up to notes instructing them when and where to water the lawn, and what lawnmowers they should use to mow the lawn (at one point there were three of them).
Don enjoyed a good glass of Italian wine (as long as it wasn't too "bitey"), and hated bananas. He knew his way around a grill, and could whip up something in the kitchen when needed.
On the outside Don could come across as a bit grumpy, but on the inside he was funny (he had a very dry sense of humor) and loving, particularly with his grandsons, who called him "Baki." That affection extended to the many dogs and cats the family had, most recently Ginger, Skyler and his beloved dog, Simon.
In addition to wife Sonya and brother, Don leaves behind son Donald and husband Louis Bayard, and their sons Seth and Adam (AJ); daughter Melissa; and son Philip and wife Denise Keller.
All services are private
Share Your Memory of
Donald