Contact Us (973) 694-1582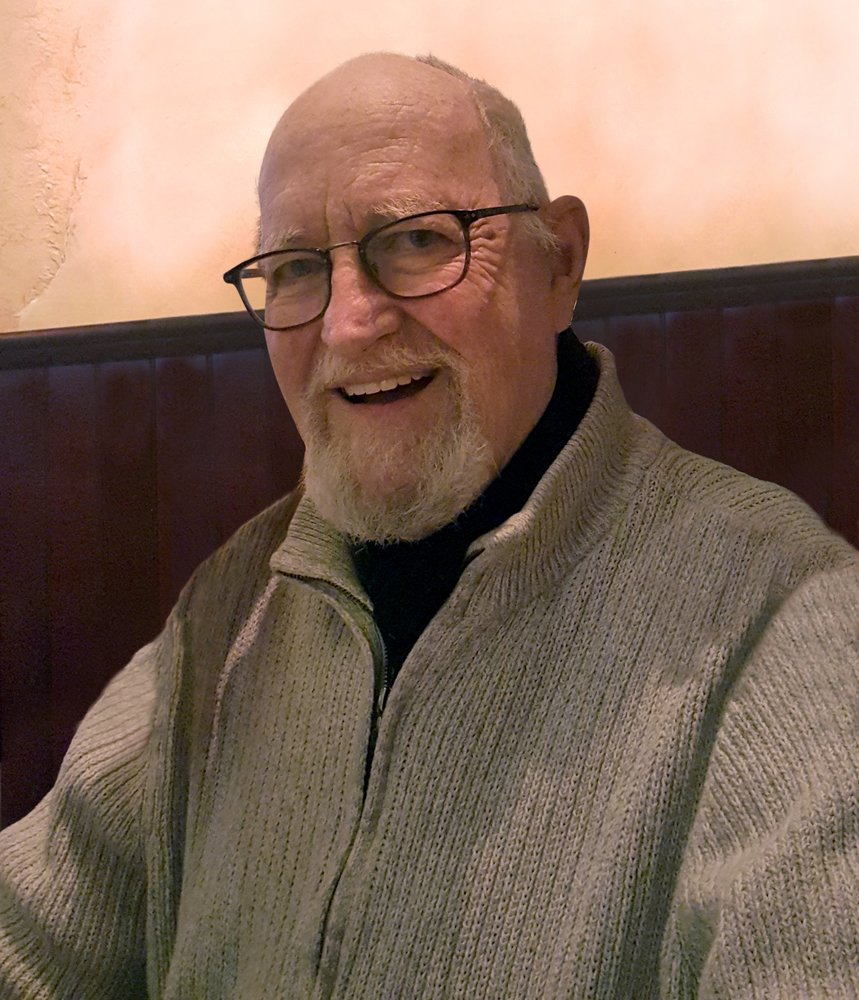 Obituary of Michael Harrigan
Please share a memory of Michael to include in a keepsake book for family and friends.
Michael Murphy John Alexander Harrigan grew up in the Bronx. Born on a gorgeous autumn day, September 18, 1942. The son of Irish immigrants, he lived in a cold-water flat which—he said—was so cold that when you turned the water on in winter, it would freeze in the basin. The cast of characters we heard of included one-eyed Mary, Casey Stengel and the priest who hung Dad's brother out the two-story school window in, eliciting the classic response from his parents "What did you DO to make the priest so angry!"
Getting his drivers license on the back-roads of Alabama and the jungle trails of Vietnam where he served as an Infantry Lieutenant and was awarded the Bronze Star. Our father—if nothing—worked hard for his family and for his country. He was proudly a recipient of the GI bill and worked his way through a law degree from Fordham University while building a family and putting down roots in the type of hometown he always wanted to have. Those roots grew strong, pulling him into civic duties in the local government and the church. He spent many years as a councilman for the borough of Lincoln Park, and then Mayor, finally serving on the Lincoln Park Planning Board for more than 25 years. All along sharing his faith as a Eucharistic minister with those unable to attend mass. His other memberships included Lincoln Park Seniors, American Legion Post 279, and the JFK Knights of Columbus where he was a Past Grand Knight. Never a glad-hander, my father wasn't one for having a conversation for conversation's sake, but he was always quick with a smile that sparkled in his eyes and enjoyed the company of "good peoples".
He met the love of his life, Ellen, on a double date while in training at Fort McClellan. As the legend goes she taught him to tap a keg and he was smitten from that point on. Married on November 15, 1969,
together they created a loving home where my brother Danny and I were schooled on the importance of Abbot & Costello, Tchaikovsky, Charles Dickens and Loony Tunes. Our dad was a voracious reader—an avidness he shared with his wife and passed down to his kids. From tomes about world wars to Archie comic books, he devoured the printed word. This could explain why he wanted to become a lawyer—he had a wicked sense of humor and an eloquence that could rival some of the best orators. After decades of working in Manhattan, my father was appointed the first NJ State Banking & Insurance Ombudsman. Always continuing to fight for his fellow citizens.
In later years, in addition to volunteering for the church and local hospital, Dad and Mom took up
traveling the world. Alaska, London, Tunisia, South America. Whether they were swimming with dolphins or roaming around Rome, they took the opportunity to experience what the world outside of our little
home proffered.
His presence, his laughter—his jaunty jig—will be missed by all who ever had the privilege of meeting him.
Mike's cremation was private. He is survived by his wife Ellen; his brother Richard Harrigan; daughter Kathleen Harrigan, her husband Dave Weiss, grandson Declan Murphy Harrigan-Weiss; son Daniel Harrigan and his wife Stephanie Harrigan; as well as numerous nieces and nephews. He was predeceased by his brother John Harrigan, sister Josephine Fitzpatrick and brother-in-law William Fitzpatrick.
Share Your Memory of
Michael